The Spring 2017 will take place in Tucson AZ.
Saturday, April 8 – Note the date change!
University of Arizona Tucson
Physics and Atmospheric Sciences Building (PAS)
Room 218
Only the West doors to the PAS building will be open.
Parking - The 6th Street Garage is the most convenient; it is accessible from Lowell Street as well as 6th, located at about the 1800 block.  There should be plenty of room.  Street parking is also possible south of 6th Street.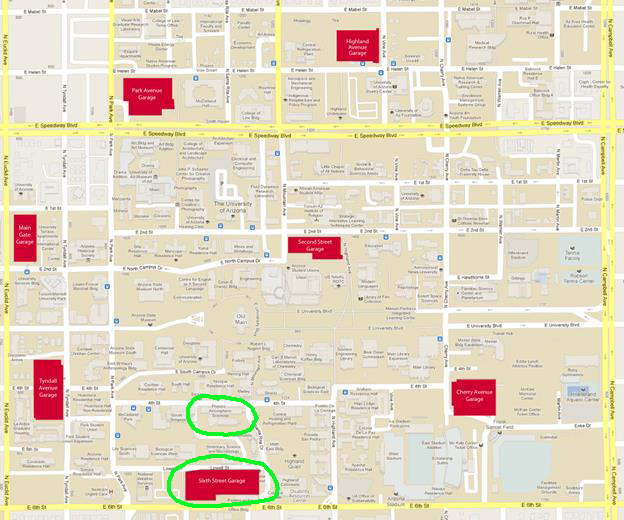 Here is just a few highlights:
Ø Keynote speaker – J. Roger P. Angel – Regents' Professor of Astronomy and Optical Sciences, and Director, Richard F. Caris Mirror Lab. He is also the founder and CTO of Rehnu, Inc., and he is an inductee into the Inventors Hall of Fame. 
Ø Tour of the mirror lab. If you have not toured this lab before you are in for a real treat. This will cost $10.00 (reduced price) and can be purchased along with your memebership and meeting fee on the membership page. We have found out that we have to have a count (names and numbers) for the tour by April 5. So, please sign up for the tour ASAP, or at least email us and let us know that you are planning on doing the tour. This is for security reasons.
Ø IO Lab on magnetic forces on a wire and Faraday's Law.
Ø Forces First presentation
Ø Science Standards update
Ø There will be Door Prizes and you can get a Certificate of Attendance 
You can register for the meeting here:  membership
Don't forget about the Arnold Meister Book Award
If you have not submitted a nomination for the Arnold Meister Book, you really should think about it. Just nominate an outstanding High School Senior who will be going on to study Physics for the Arnold Meister Book Award. The nomination deadline is Wednesday March 13 . Include the name, high school attended, and a brief bio of the student you are nominating. You can read more about the award at: Meister Book Award.pdf. 
All nominations should be sent to: jward@veritasprepacademy.org
We will also be bringing in Eegees for lunch - sandwich, drink (eegee), chips and cookie. It will be $6 per person, and you can pay at the meeting or use the lunch pre-payment button on the membership page.
---
If you don't know if you are current member we now have a page dedicated to our current members. Check it out and see if you are a current member and when your current membership expires.
---
We are doing some new things here on the web-page and how we handle nominations for officers and award recipients. All nominations will take place via email BEFORE the upcoming meetings when the voting will take place. We will send out emails reminding people of this and remind people via Facebook as well. Please consider running for officer positions, or think of those that might be good officers.
---
We, the executive board of AzAAPT, have decided that the way dues and fees were being charged was not the best way for an organization like AzAAPT. So, we have made some changes. It encourages membership and it encourages inviting friends and colleagues and students. It no longer requires you to attend a meeting to become a member. Click over to the Membership / Meeting Fee page to see the structure and to sign up for the Spring 2016 meeting.
---
Do you want to know how to become certified to teach in the state of Arizona? Click here for information about becoming certified.
---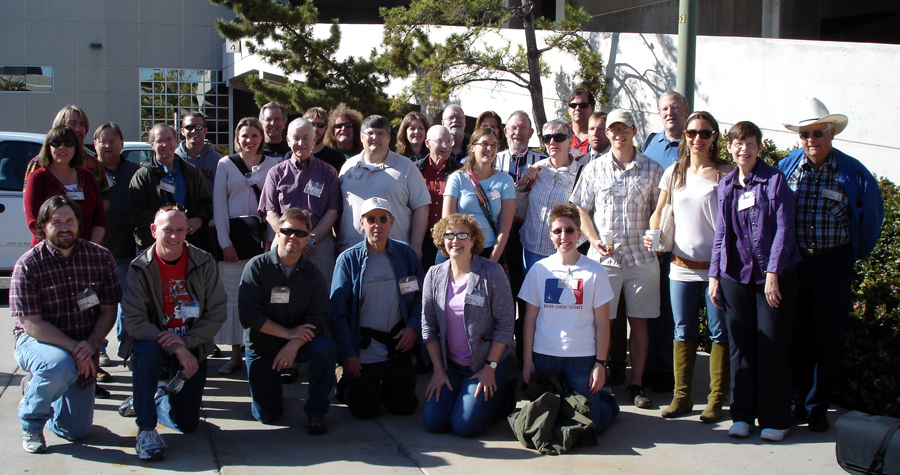 This picture from the Spring 2011 meeting at the U of A mirror lab.
---

AzAAPT has a Facebook® page. We will use this to post updates
and new information possibly before it makes it onto this web page.

---